Crop rotation
In your crop is missing from the crop rotation list, you can file a suggestion by selecting "My crop is not on the list". Then enter the crop name and send it to us. We'll try to add it in upcoming updates.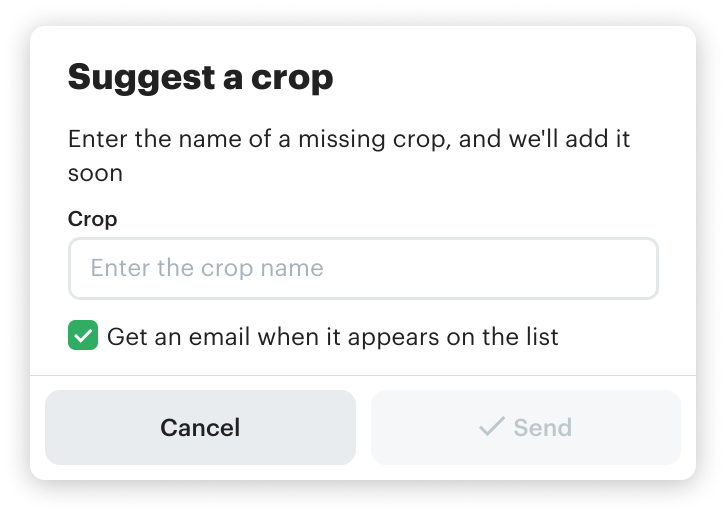 Phosphorus and potassium calculation
To calculate fertilizers we need to know the amount of P and K a crop withdraws from the soil. For that, we use the research of the International Plant Nutrition Institute, but their catalogue doesn't include every crop. Let us know which crop is missing and we will add it as soon as possible!